Women in Conversation
(The Book)
Women In Conversation
"5.5 in x 5.5 in" book
Women In Conversation originated as my thesis project. It is a collection of dialogue between women, focused on the impacts of their gender identities on daily life. The conversations feature three types of relationships: family, friends and strangers. Each speaks to our willingness to navigate the depth of intimacy and share our vulnerability.
The original format was a sound installation, but since the gallery was only a temporary space I wanted this piece to live in a physical realm as well. I pulled quotes to highlight specific points of conversation from the women I spoke with. I felt that the book format elevated the topics and placed focus on the context of certain subjects.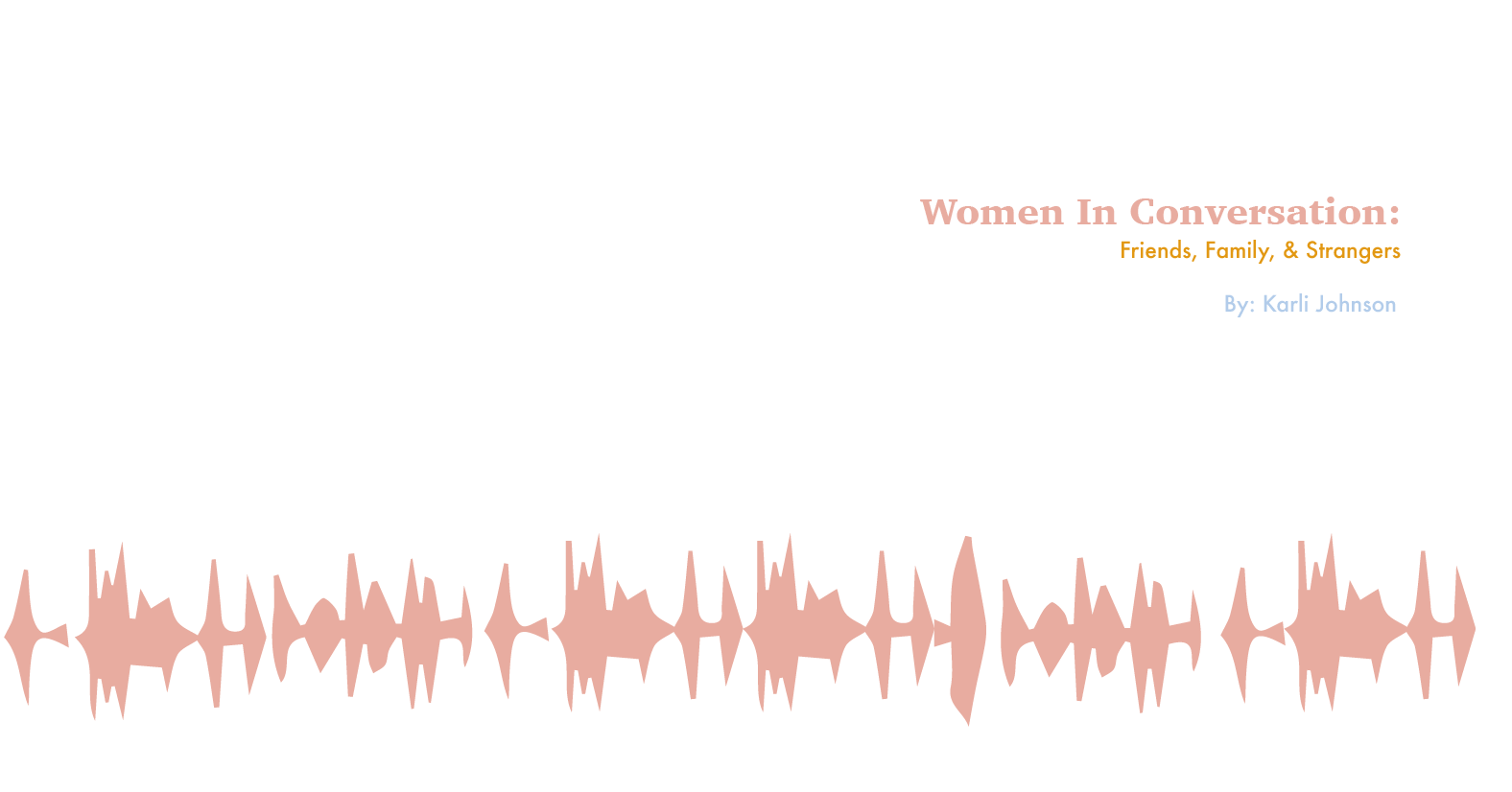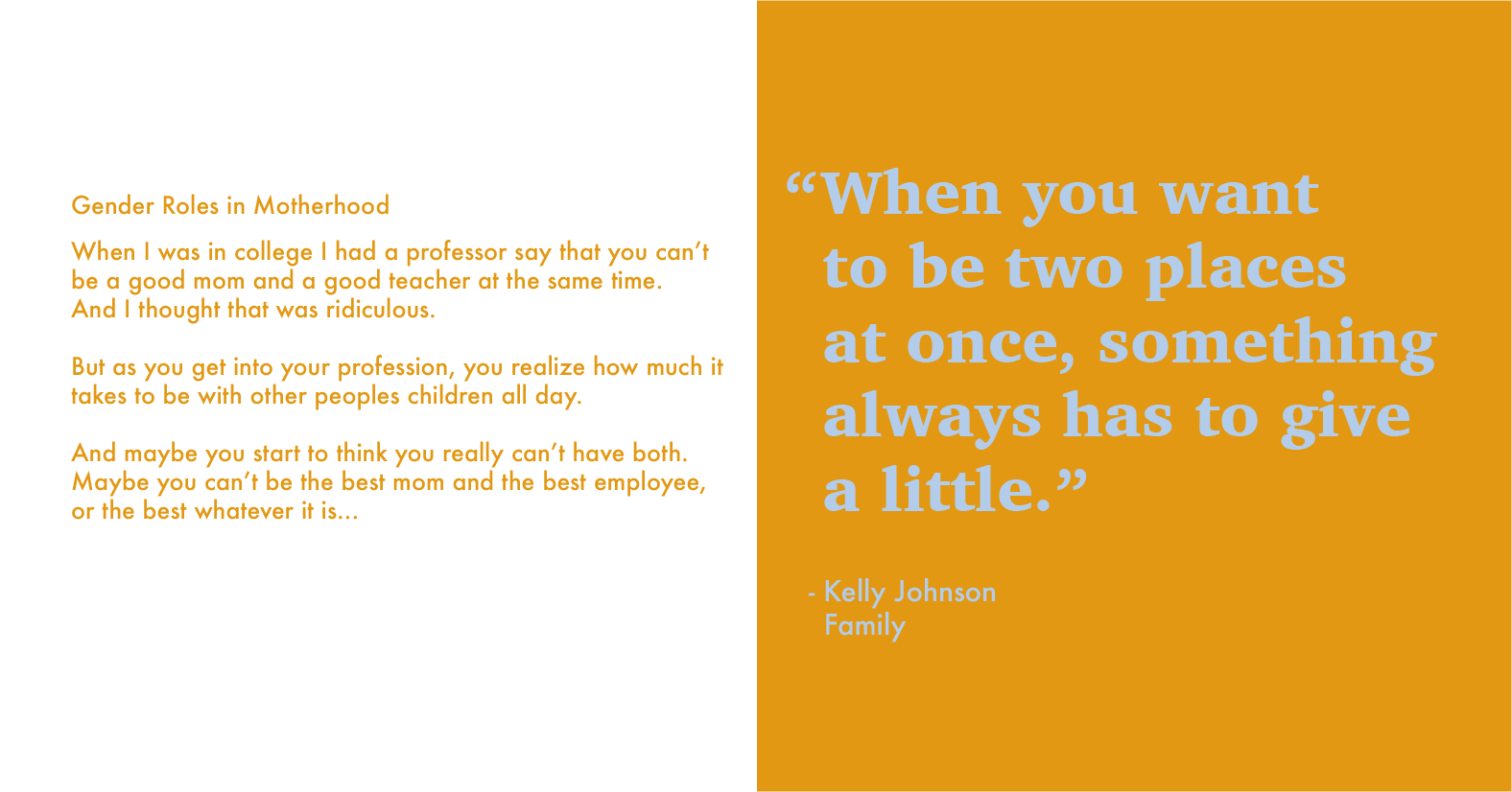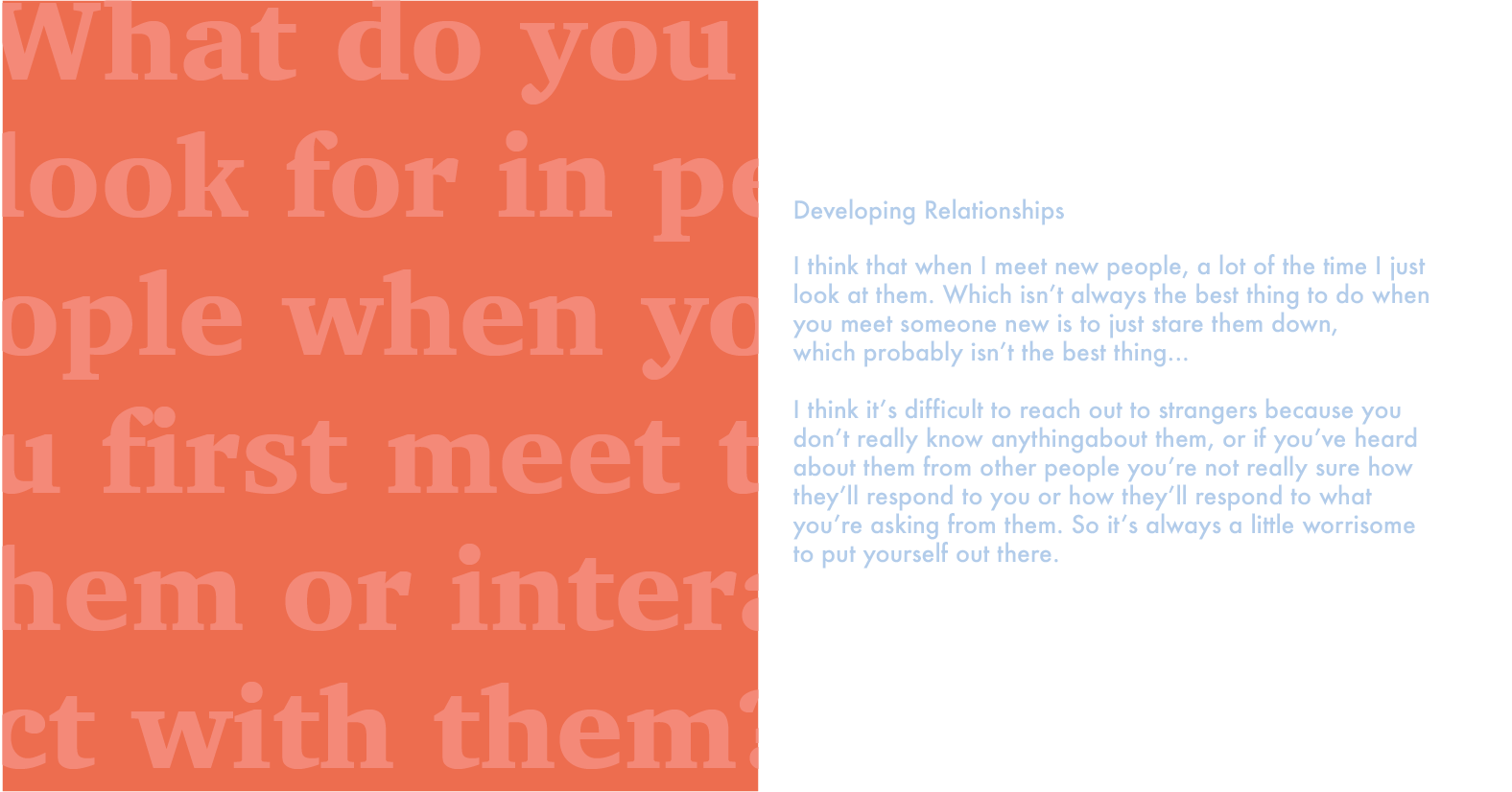 The color concept for the book came from an exploration in poster design for the original Thesis Installation. I had scrapped the idea for the gallery space, but I enjoyed how welcoming and vibrant the color combos for this work had been and decided to carry it over into the page design.